Corporate Speaking & Events

Presentation 1: Viral Video |

Presentation 2: Creativity

| About Stephen and Fritz
Presentation 2:
1/10/100: Unlocking Creativity in Everyone
How would your company be different if all your employees saw themselves as creative? What if you could give them practical tools to help them turn simple ideas into unforgettable results?
In 1/10/100: Unlocking Creativity in Everyone, Stephen Voltz and Fritz Grobe, a.k.a. the Coke & Mentos guys, give you an inside look at their creative process, with inspiring (and fun!) examples drawn from their viral videos that have been seen over 150 million times. And they show you how you can put these practical methods into action at your company.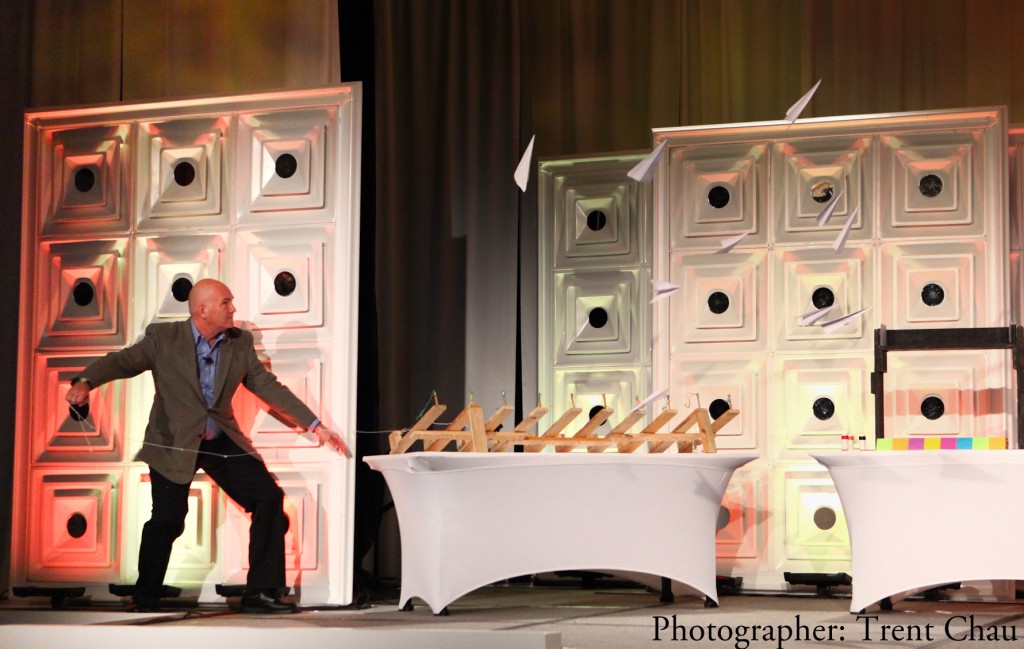 There is a myth that certain people are creative, while others aren't. But the truth is that the right process unlocks creativity in everyone.
With both practicality and playfulness, Stephen and Fritz give your employees a step-by-step process for generating their own innovative ideas and turning those ideas into unforgettable results.
Lawrence Lessig of Stanford University called them "geniuses," but Stephen and Fritz don't believe in genius. This presentation emphasizes the value of hard work, with creativity arising not from bolts of inspiration but from dedication and determination.
"EepyBird's presentation helped make our event in Las Vegas unforgettable."
—WebTrends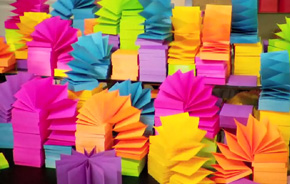 Give your employees:
• A belief in their own creative abilities
• A method for taking small ideas and making them big
• Tools to generate real results for your company
1/10/100 is a set of practical tools that will take you all the way from a raw idea to something powerful.
"An immensely rich experience… Terrific and right on target!"
—Lisa Petrides, Big Ideas Fest
Get your employees believing in the power of their own creativity and hard work. Inspire them to create big ideas.
Call today to unleash the creative potential of your company.
Contact Tom Neilssen at BrightSight Group at 609-924-3060 x16 or email tom@brightsightgroup.com.
"I wish every Maker could hear this presentation!"
—Dale Dougherty, Make Magazine