THE VIRAL VIDEO MANIFESTO – VIDEO LIST
Chapter 1: Everything You Know is Wrong
How To Give CPR (2006)
In this episode of French Maid TV, the French Maids show how to give CPR, for entertainment purposes only.
David After Dentist (2009)
As the anesthesia wears off, seven-year-old David questions reality.
Evolution of Dance – By Judson Laipply (2006)
Judson Laipply goes through the history of dance from Elvis to Jay-Z in 6 minutes.
Charlie bit my finger – again ! (2007)
Yes, Charlie bites his brother's finger – again.
The Extreme Diet Coke & Mentos Experiments (2006)
One of the many copies posted of our original viral video. The primary version was posted on Revver.com, which is no longer available.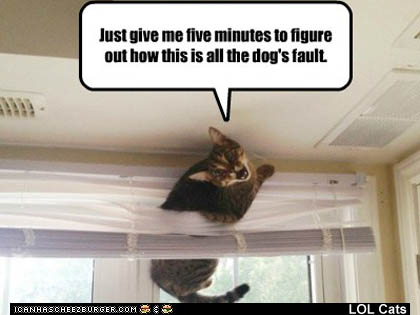 There is no known cure for LOLCats.
Yosemitebear Mountain Giant Double Rainbow 1-8-10 (2010)
YouTuber Hungrybear9562 gets a little emotional when he sees a double rainbow.
The Force: Volkswagen Commercial (2011)
Volkswagen set the bar for a Superbowl ad going viral online.
Old Spice | The Man Your Man Could Smell Like (2010)
This award-winning television commercial was a rare crossover hit online.
Blue Streek 022012 (2012)
Los Angeles Times reporters David Sarno and Jack Leonard paid $103 to generate views of this video.
Broken link? Let us know.