THE VIRAL VIDEO MANIFESTO – VIDEO LIST
Rule Three: Be Unforgettable
Charlie bit my finger – again ! (2007)
Yes, Charlie bites his brother's finger – again.
Evolution of Dance – By Judson Laipply (2006)
Judson Laipply goes through the history of dance from Elvis to Jay-Z in 6 minutes.
David After Dentist (2009)
As the anesthesia wears off, seven-year-old David questions reality.
OK Go – Here It Goes Again (2006)
OK Go's classic video, dancing on treadmills.
RickRoll'D (2007)
LEAVE BRITNEY ALONE! (2007)
University of Florida student Tasered at Kerry forum [Don't Tase Me, Bro!] (2007)
Charlie Schmidt's Keyboard Cat! – THE ORIGINAL! (2007)
Dramatic Chipmunk (2007)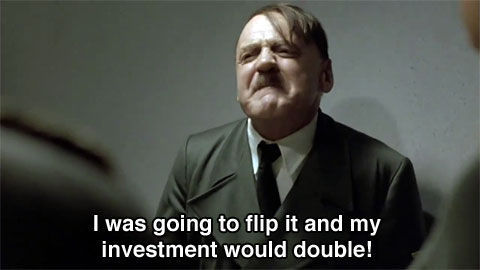 Hitler's Downfall
This meme has been used in many parodies, but unfortunately, most occurrences have been taken down from YouTube at the request of the original production company.
The Sneezing Baby Panda (2006)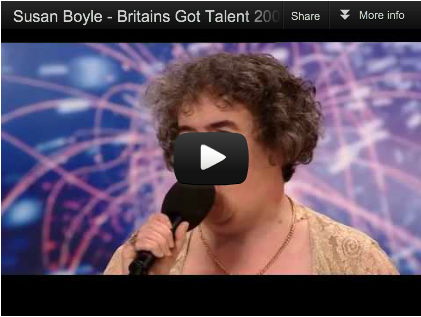 Susan Boyle – Britains Got Talent 2009 Episode 1 – Saturday 11th April | HD High Quality (2009)
Best Ever!!! [Kicesie Drew the 'sexpert' girl] (2007)
Star Wars Kid (2003)
Numa Numa (2004)
christian the lion (2008)
Inspired Bicycles – Danny MacAskill April 2009 (2009)
Danny MacAskill takes us all over Edinburgh with crazy bike stunts.
Battle at Kruger (2007)
At 8 minutes, this is still nothing but the money shots.
Baby Monkey (Going Backwards On A Pig) – Parry Gripp (2010)
The Page Turner (2011)
We No Speak Americano ft. Cleary & Harding (2010)
Did You Know? (2008)
Friday – Rebecca Black – Official Music Video (2011)
Being unforgettable doesn't necessarily mean being good.
"Thriller" (original upload) (2007)
Over 1,500 inmates of the Cebu Provincial Detention Center in the Philippines rehearsing their elaborate dance number to Michael Jackson's "Thriller."
Broken link? Let us know.